Attic insulation

with PUR foam
A high quality product and professional implementation by an Authorised Contractor is a guarantee of top quality insulation.
Rate the Service
Product | Crossin Attic Soft
open cell foam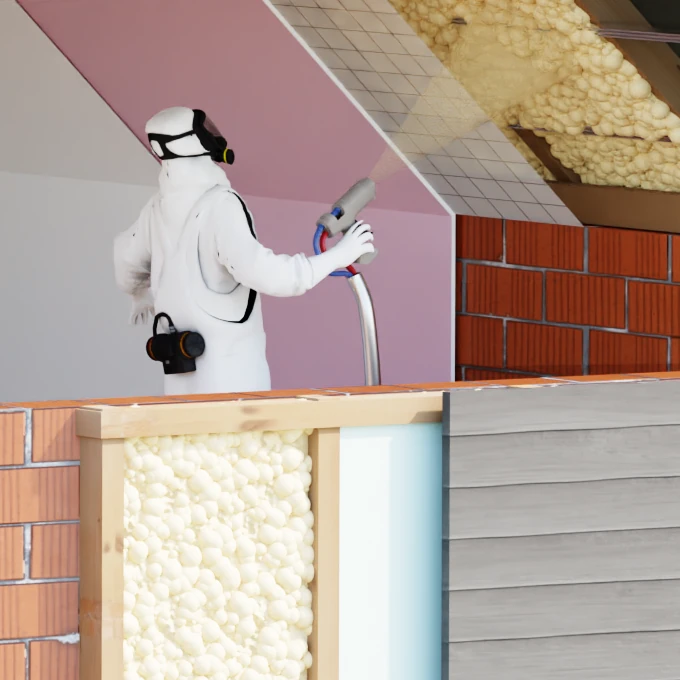 Product | Crossin Attic Soft
open cell foam
Insulation of the attic with Crossin PUR foam is carried out by Authorised Contractors, certified by the manufacturer. Crossin contractors guarantee professional application and product processing in accordance with the technical sheet.
PUR foam insulation is one of the most effective ways of insulating an attic. Regardless of the complexity of the roof, PUR spray foam provides a tight insulation layer that is virtually free of thermal bridges. Foam insulation permanently bonds to the substrate, and does not change its position or insulation parameters over time. PUR foam is resistant to mould and fungal growth and is an environment where rodents and martens do not settle.
The parameters of the material used make it possible to achieve the required heat transfer coefficient of U = 0.15 W/(m2K), even with a thickness of 25 cm.
Why choose attic insulation with PUR Crossin foam?
Performance by an experienced, Authorised Contractor
No shrinkage or sagging of the insulation during use
Windproof and simultaneously air-permeable
High and effective thermal insulation
Elimination of thermal bridges
Low thermal conductivity λD = 0.037 W/(m-K)
Effective filling of hard-to-reach areas
Can be applied directly to various types of material (e.g. wood, membrane, sheet metal, concrete)
Resistance to mould and mildew growth
Excellent sound insulation
Low water absorption and excellent moisture wicking
Short-term water absorption at partial immersion Wp≤0.85 kg/m2
Short lead time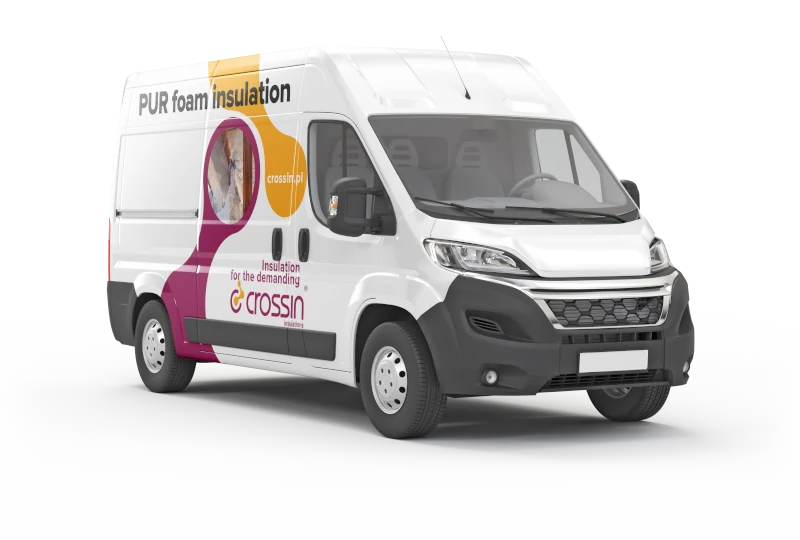 Network of Authorised

Crossin performers
The key to effective insulation, is the correct use and processing of the product. Authorised Contractors guarantee implementation at the highest level.
Find a Contractor
Products used
Open-cell PUR foam, Crossin Attic Soft, is intended for attic insulation. Crossin Attic Soft foam is designed for internal thermal and acoustic insulation by spraying. It is used for effective insulation of attics, various types of roofs, ceilings, as well as internal walls. It is perfect for wooden, masonry, steel and skeletal constructions.
The remaining

insulation services