Flat roof insulation

with PUR foam
A high quality product and professional implementation by an Authorised Contractor is a guarantee of top quality insulation.
Rate the Service
Product | Crossin Hard 50
closed-cell foam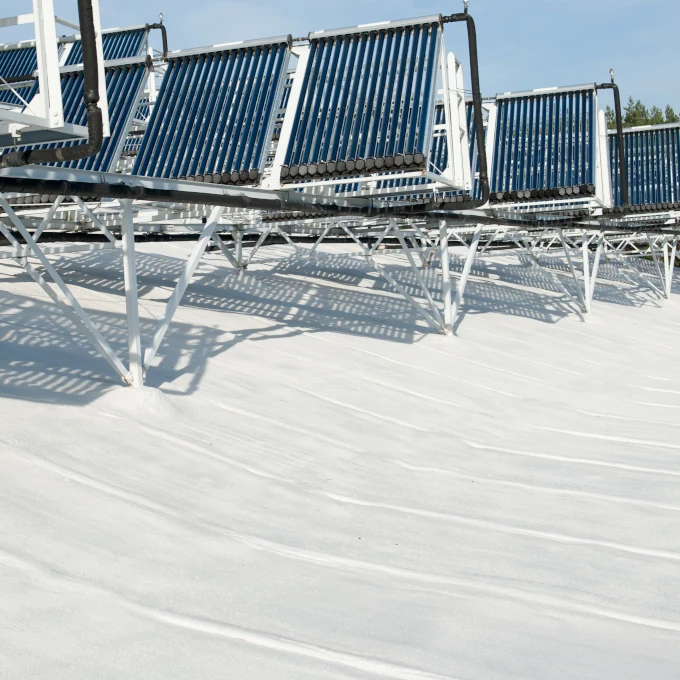 Product | Crossin Hard 50
closed-cell foam
Insulating a flat roof with PUR foam is one of the most effective methods of insulation to improve the thermal performance and supports the waterproofing of the roof, helping to protect against damp and weather. A properly selected insulation layer reduces heat loss from the building and protects it from overheating in summer. Even a small thickness of Pur foam protects against condensation under the roof slope.
The PUR foam insulation layer on a flat roof is lightweight, permanently bonding to the substrate to form a tight barrier without thermal bridges. One of the advantages of this technology is the thorough sealing of components such as chimneys, firewalls and ventilation infrastructure.
Depending on the requirements in the building to be insulated, the thickness of flat roof insulation used is 3-12 cm.
Insulating a flat roof with PUR foam requires a great deal of experience, so the choice of contractor should be determined mainly by their competence and not by price.
Why choose Crossin PUR foam flat roof insulation?
Seamless, continuous layer of insulation – free from thermal bridges
Outstanding insulating properties
Reduced thickness of the insulation layer
Adhesion to any surface
Short lead time
Durable and effective
Low weight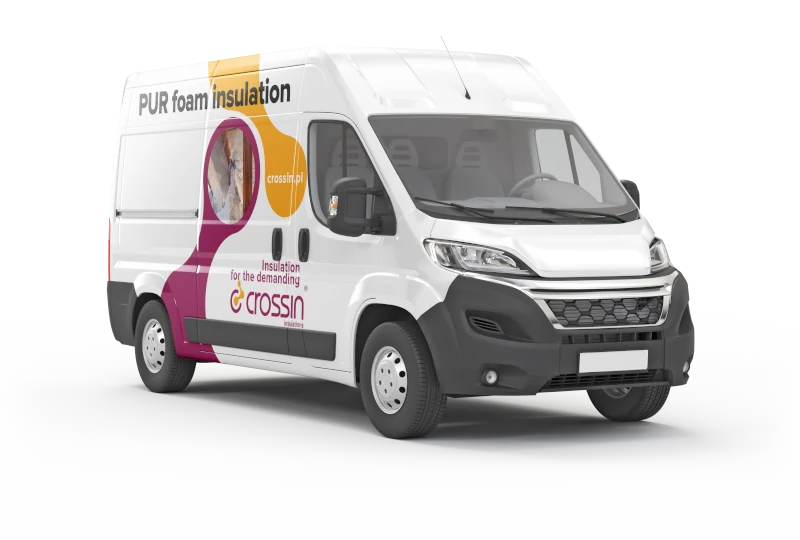 Network of Authorised

Crossin performers
The key to effective insulation, is the correct use and processing of the product. Authorised Contractors guarantee implementation at the highest level.
Find a Contractor
Products used
Closed-cell PUR foam, Crossin Hard 50, is designed for insulating flat roofs. Crossin Hard 50 foam is only offered through Authorised Contractors. Crossin Hard 50 insulation is designed for exterior thermal insulation, large areas of flat and multi-pitched roofs by spraying. It is particularly suitable for insulating roofs on industrial, agricultural and farm buildings, as well as roofs on residential buildings.
The remaining

insulation services