Foundation insulation

with PUR foam
Professional implementation by an Authorised Contractor and the use of a high quality product means effective insulation!
Rate the Service
Product | Crossin Hard 40
closed-cell foam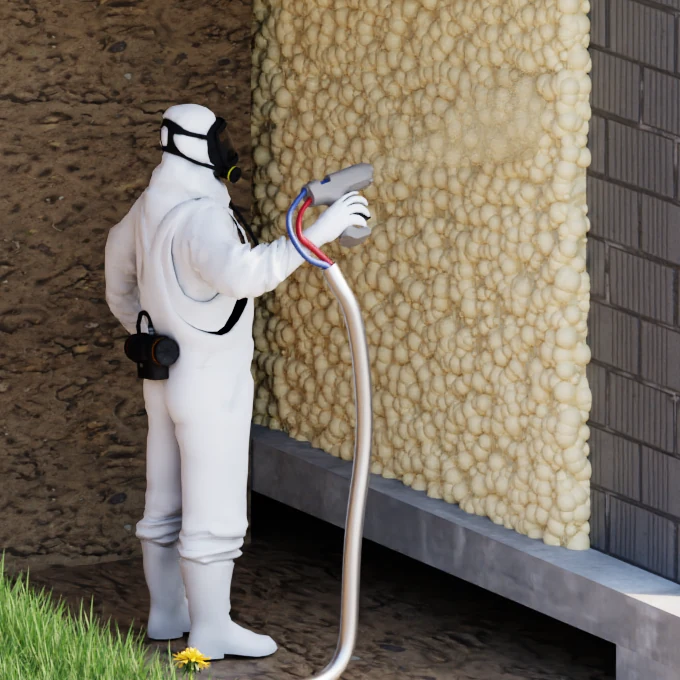 Product | Crossin Hard 40
closed-cell foam
Insulation of foundations with Crossin PUR foam is carried out by Authorised Contractors, certified by the manufacturer. Crossin contractors guarantee professional application and product processing in accordance with the technical sheet.
PUR foam insulation of foundations is one of the best solutions available on the market. PUR foam foundation spraying results in an airtight, thermal-bridge-free and moisture-resistant insulation layer. PUR foam bonds permanently to the substrate, making displacement impossible. PUR foam foundation insulation is also tough and resistant to mechanical damage. What is particularly important for insulating foundations, Crossin PUR foam has a very low, approx. 2 % water absorption rate. This characteristic allows the thermal insulation properties to be maintained even in the case of high humidity.
Why choose insulation of foundations with PUR Crossin foam?
Excellent insulation with low thickness
High air-tightness without thermal bridges
Very low water absorption
Low thermal conductivity
High material strength (σ10 ≥ 250)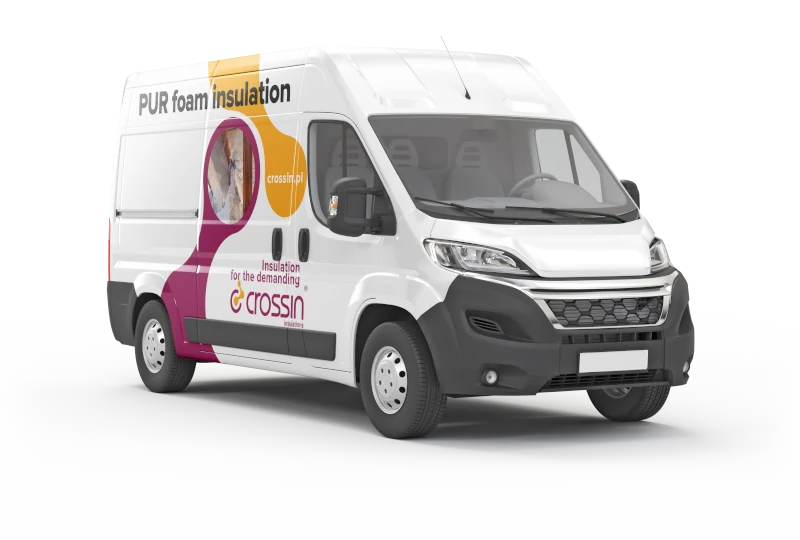 Network of Authorised

Crossin performers
The key to effective insulation, is the correct use and processing of the product. Authorised Contractors guarantee implementation at the highest level.
Find a Contractor
Products used
Crossin Hard 40 PUR foam is used for foundation insulation. Crossin Hard 40 foam is designed for thermal upgrading of floors (including non-basement and ground-embedded), floors and foundations in various building structures. It is particularly recommended for insulating surfaces that require increased resistance to external loads. The product is successfully used in residential construction, especially in single and multi-family buildings and apartment blocks.
The remaining

insulation services