Insulation of industrial facilities

with PUR foam
Professional implementation by an Authorised Contractor and the use of a high quality product means effective insulation!
Rate the Service
Product | Crossin Hard 36
closed-cell foam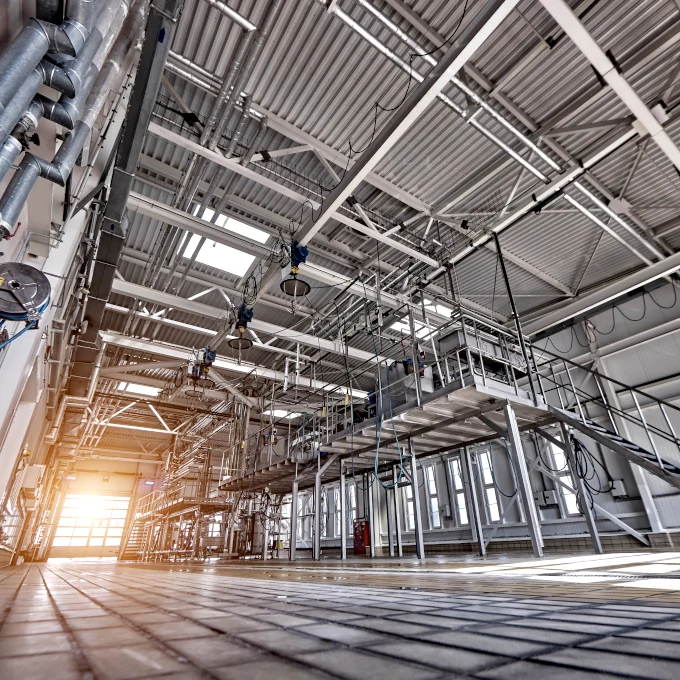 Product | Crossin Hard 36
closed-cell foam
In industry, PUR foam is commonly used as insulation for warehouses, production halls, storage facilities and tanks. Insulation with PUR foam offers numerous benefits, improving energy efficiency and providing protection against extreme weather conditions, moisture and noise.
The polyurethane foam spraying method is ideal for insulating different types of buildings, regardless of their size. It results in effective protection against cold in winter and heat in summer, which significantly improves working and living comfort in the building. PUR foam spraying can be successfully applied to both roofs and walls of buildings.
It is ideal as anti-condensation insulation in roofs and sheet metal structures. Even a thin layer of PUR foam eliminates condensation, which significantly improves indoor conditions.
One of the key advantages of PUR foam insulation is its speed of execution, which minimises downtime and process interruptions, translating into business continuity and therefore savings.
Why choose PUR Crossin foam for industrial facilities?
Seamless, continuous insulation layer – eliminating thermal bridges
Can be used as anti-condensation insulation
Quick application method to reduce interruptions in the use of the facility
Stiffening and reinforcing the building structure
Adhesion to any surface
Short lead time
Low-weight insulation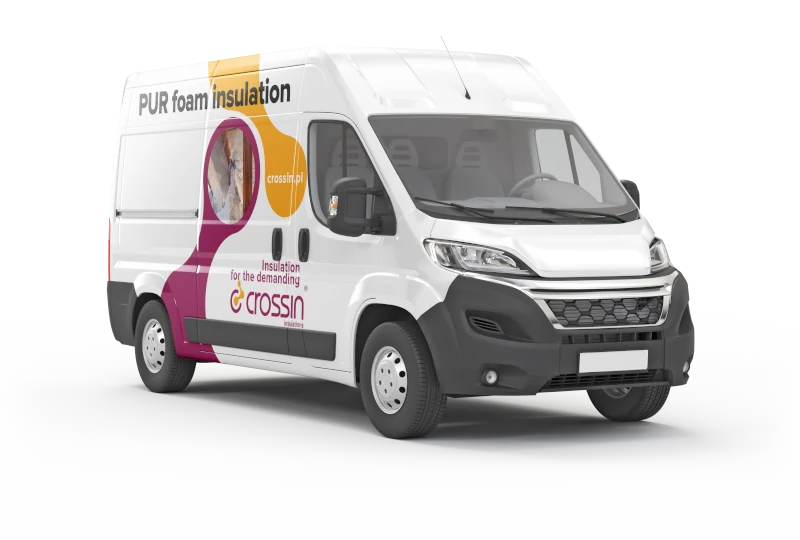 Network of Authorised

Crossin performers
The key to effective insulation, is the correct use and processing of the product. Authorised Contractors guarantee implementation at the highest level.
Find a Contractor
Products used
Closed-cell PUR foam, Crossin hard 36, is designed for insulating industrial buildings. Crossin hard 36 foam is only offered through Authorised Contractors. Crossin Hard 36 insulation is designed for thermal and anti-condensation insulation of attic surfaces, walls and ceilings inside a building. Crossin Hard 36 foam can be used in the insulation and renovation of existing buildings and as insulation material in newly erected structures.